Blog
5 Insurance Mistakes Landscapers Make
May 5, 2023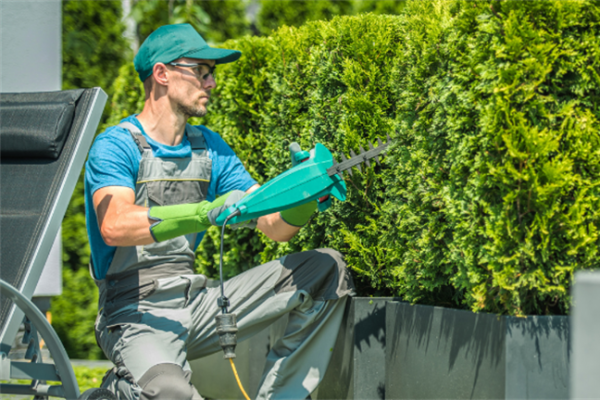 If you own a landscaping business, you know things happen! Some mistakes aren't preventable, even when you take every precaution. What can be prevented is how much your business suffers financially when things go wrong. You might think the only mistakes you have to worry about are made in a regular day's work. In reality, the biggest mistake you can make is not protecting yourself before the mistake ever happens.
These are 5 insurance mistakes landscapers make.
---
1.) Not Working With a Local Insurance Agent.
The biggest benefit of working with a local agent is you are not just a number. You want an agent that is committed to creating a mutual relationship that benefits and protects your landscaping business. Your local Pekin Insurance Agent knows you, knows the area you operate in, and understands the risks you may be facing in a unique way. To find a local Pekin Insurance Agent, CLICK HERE.
---
2.) Renting and Leasing Equipment Without Coverage.
We get it, renting tools is a part of most landscaping businesses. This isn't a problem as long as you have insurance coverage for rented and leased equipment. This is what Inland Marine Protection is meant to do! You can read more about coverage for your tools and equipment HERE.
---
3.) Thinking Your Commercial General Liability Is a Catch-All.
Although your Commercial General Liability policy is a good start, there are a multitude of common tricky situations that could leave you at risk. Your work is not covered under general liability. This means if you make an error or omit important information, you may not be covered. Contractors' Errors and Omissions coverage can save your landscaping business in some cases. For more information on Contractors' E&O, CLICK HERE.
---
4.) Believing Nothing Will Go Wrong.
You're an absolute professional when it comes to landscaping. Things don't go wrong on your watch. Unfortunately, your business can take every precaution necessary, and a multitude of things that can still go wrong. A common situation we see is employees getting injured on the job. This can be out of your control, and it is important to be protected. Workers Compensation will not only benefit you but also your employees! CLICK HERE for more information on Workers Compensation.
---
5.) Not Making Employee Retention a Priority.
There are so many advantages to retaining good employees. The more experience and training your employees have, the less likely an accident is to occur. Having a low retention rate can potentially hurt your business from a quality perspective and an insurance risk perspective. Key Person insurance can be a great benefit for you and your employees. You can learn more about it HERE.
---
Don't make these insurance mistakes when it comes to your landscaping business!
You can learn more about insurance for landscapers HERE.
Contact your local Pekin Insurance Agent for more information. FIND AN AGENT NEAR YOU!