Blog
How Insurance Can Be the Plumbers Putty to Your Business.
May 5, 2023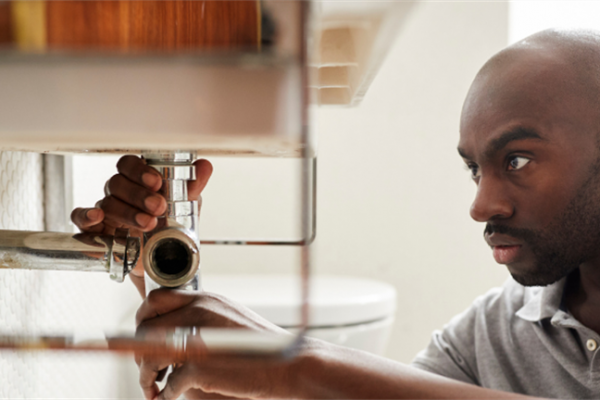 Your plumbing business uses plumbing putty to help fill the gaps and keep everyone's water systems from leaking. In a similar fashion, a business insurance policy that is built for your business can help fill the gaps and keep your business running smoothly.
Here are the different insurance coverages we recommend for plumbers and how each coverage can help keep your business from going down the drain.
1.) Commercial General Liability – If a customer were to get injured while you were working, this may protect you if they sue you for damages. Commercial General Liability coverage will potentially cover the medical expenses, as well as covering the fees for an attorney.
2.) Commercial Auto – This protects your company vehicles that help keep your business running. If your work vehicle gets into an accident, this coverage will help get your business up and running again. FOR MORE INFORMATION ON COMMERCIAL AUTO, CLICK HERE.
3.) Inland Marine Protection for Contractors – This coverage is focused on insuring your tools and equipment that are transported on land from job to job. FOR MORE INFORMATION ON IMPAC, CLICK HERE.
4.) Cyber – CyberShield is our Cyber Insurance product that protects your business from potential threats caused by the internet. This can include phishing, denial of service, ransomware, data breaches, and telecommunications fraud. FOR MORE INFORMATION ON CYBERSHIELD, CLICK HERE.
5.) E&O – Contractors E&O protects your business from faulty work and defective products. An example would be if your business installed the wrong fixture. Contractors E&O would potentially offer reimbursement for fixing the mistake and installing the correct fixture. FOR MORE INFORMATION ON CONTRACTORS E&O, CLICK HERE.
6.) Commercial Umbrella – This coverage offers an added layer of protection for your other policies and is designed to give you more coverage in the event of a lawsuit, customer or employee injury, or devastating loss. FOR MORE INFORMATION ON COMMERCIAL UMBRELLA, CLICK HERE.
7.) Bond – This shows your clients that they can trust your company. It protects clients from incomplete work or employee theft. An example would be if an employee stole a client's computer, they would be reimbursed.
Not every plumbing business needs all these coverages, but you can pick and choose which ones would be useful for your business. It can be challenging to know what your business insurance needs are, and that is where we come in. A local Pekin Insurance Agent can help craft a business insurance policy that can be the putty for your business!
TO FIND A LOCAL PEKIN INSURANCE AGENT, CLICK HERE.